Spinach And Tuna Pie
---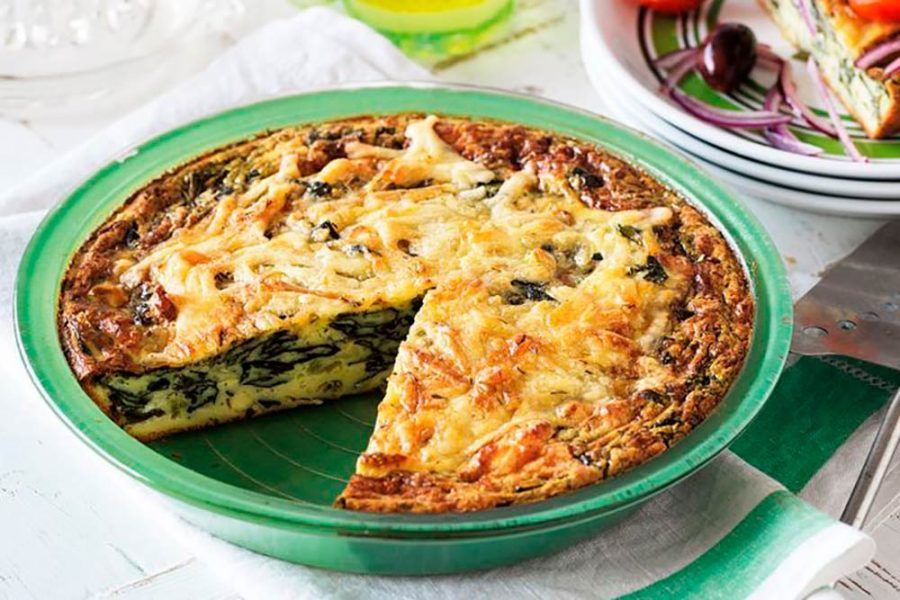 INGREDIENTS
2 Puff Pastry Crust from Lidl
400g Spinach fresh is good but frozen is fine too
2 Large Onions diced
1/2 cup Green Olives Chopped
1/2 cup Black Olives Chopped
2 Garlic Cloves chopped
3 Tuna tins
1 Teaspoon Curry
1 Teaspoon Cumin
2 Bay Leaves dried
1/2 cup Fresh Mint
1 Egg
Salt and Pepper
Bunch of Sesame Seeds
Yield: 4 Servings
INSTRUCTIONS
1. Rip open those pastry rolls and spread one of them on an adequately sized and well greased oven tin. Bake for 10 minutes at 180 degrees.
2. Cook the onions and the garlic until the onions are transparent.
3. Add the spinach and let cook for 10 minutes.
4. Crack open the tuna cans with your teeth and add to spinach. Mix, obviously and cook for another 2 minutes.
5. Add all the olives, the curry, cumin, bay leaves, mint, salt and pepper. Cook for another minute.
6. Plop the filling inside the crust and cover it with the uncooked crust.
7. Stab a couple of holes in that big ol' pie. Beat the egg (in a separate bowl) and with a cooking brush spread it over the pie and sprinkle with sesame seeds
8. Cook for 45 minutes, the dough needs to look sort of golden brown and pretty.